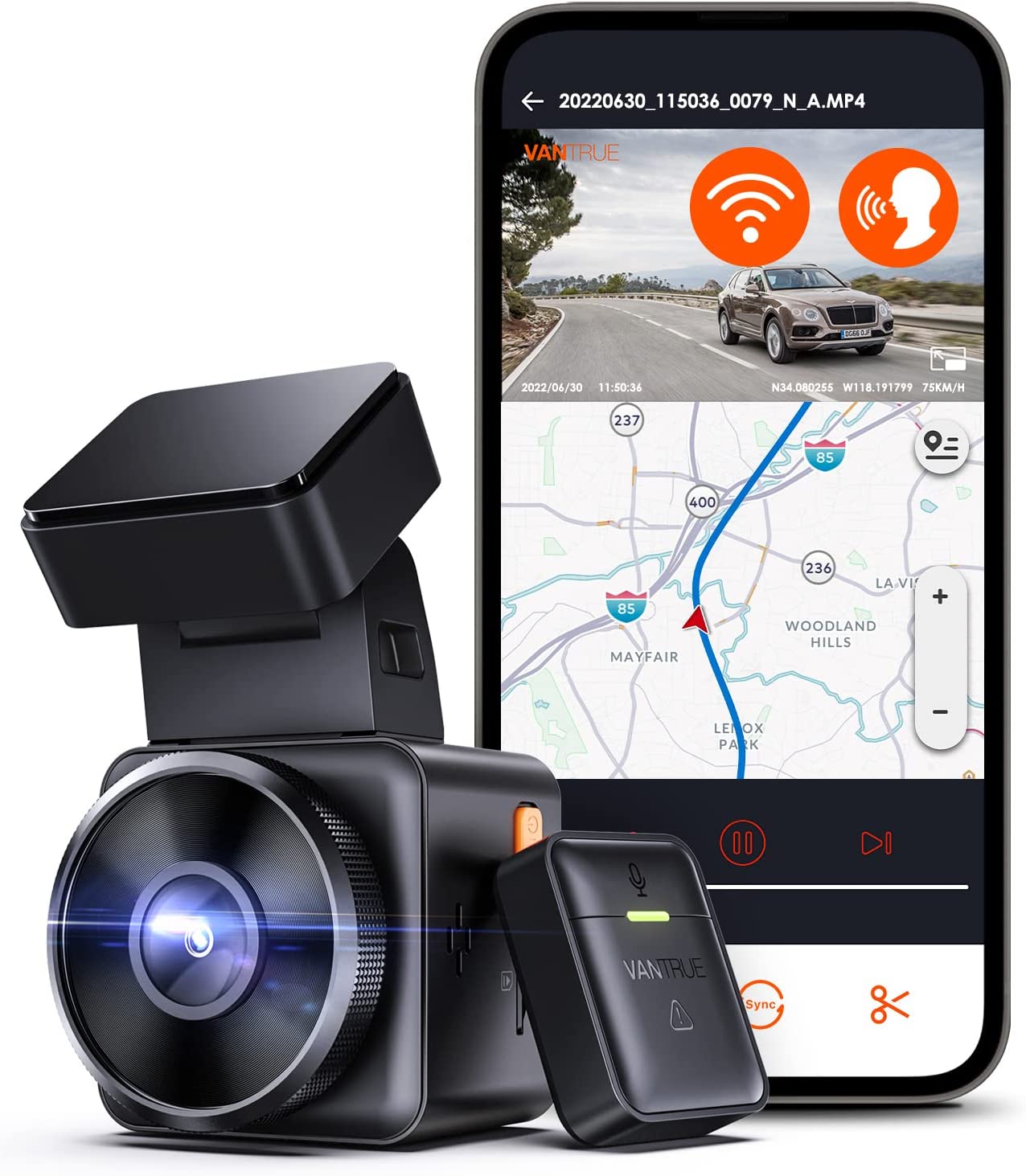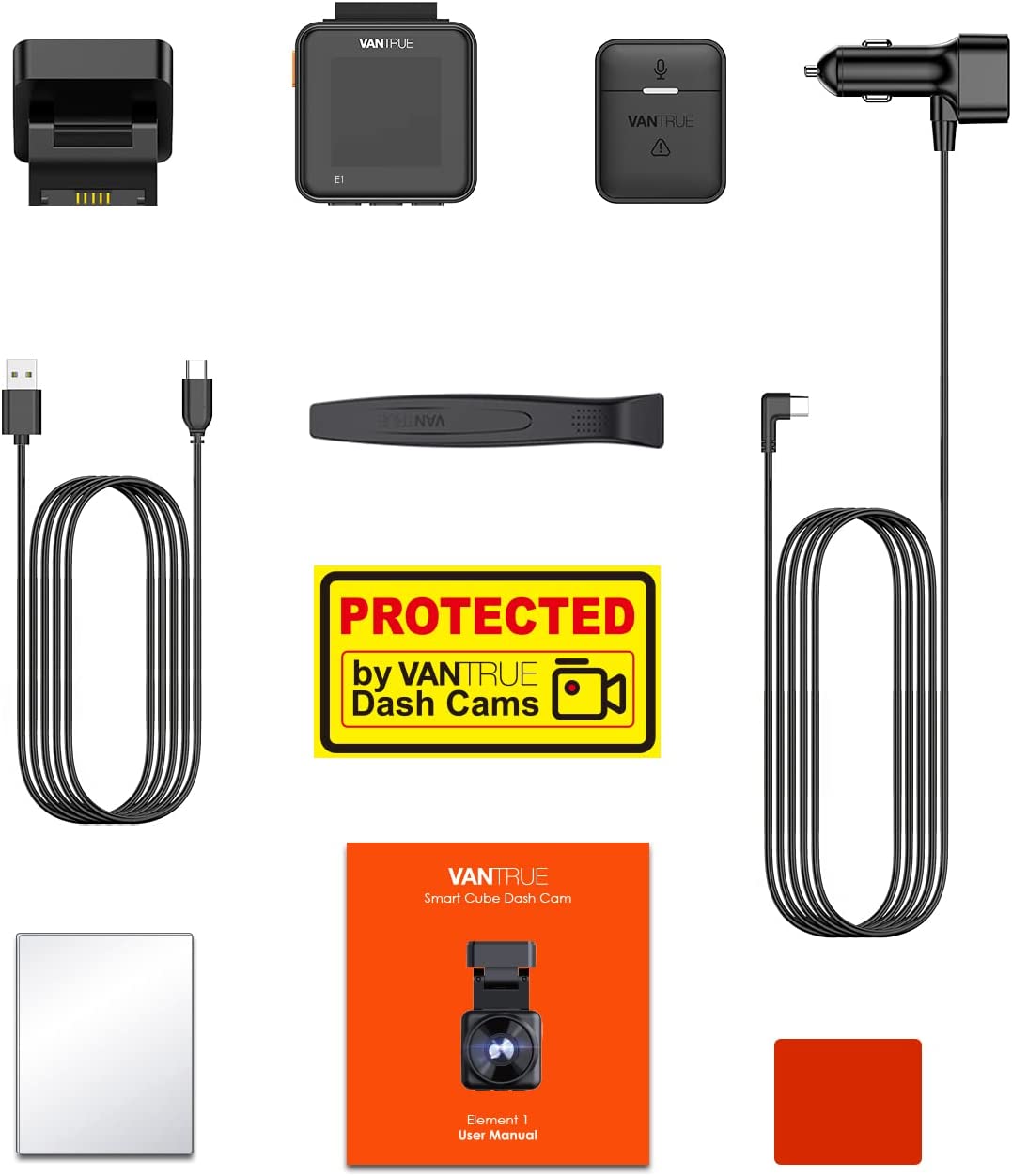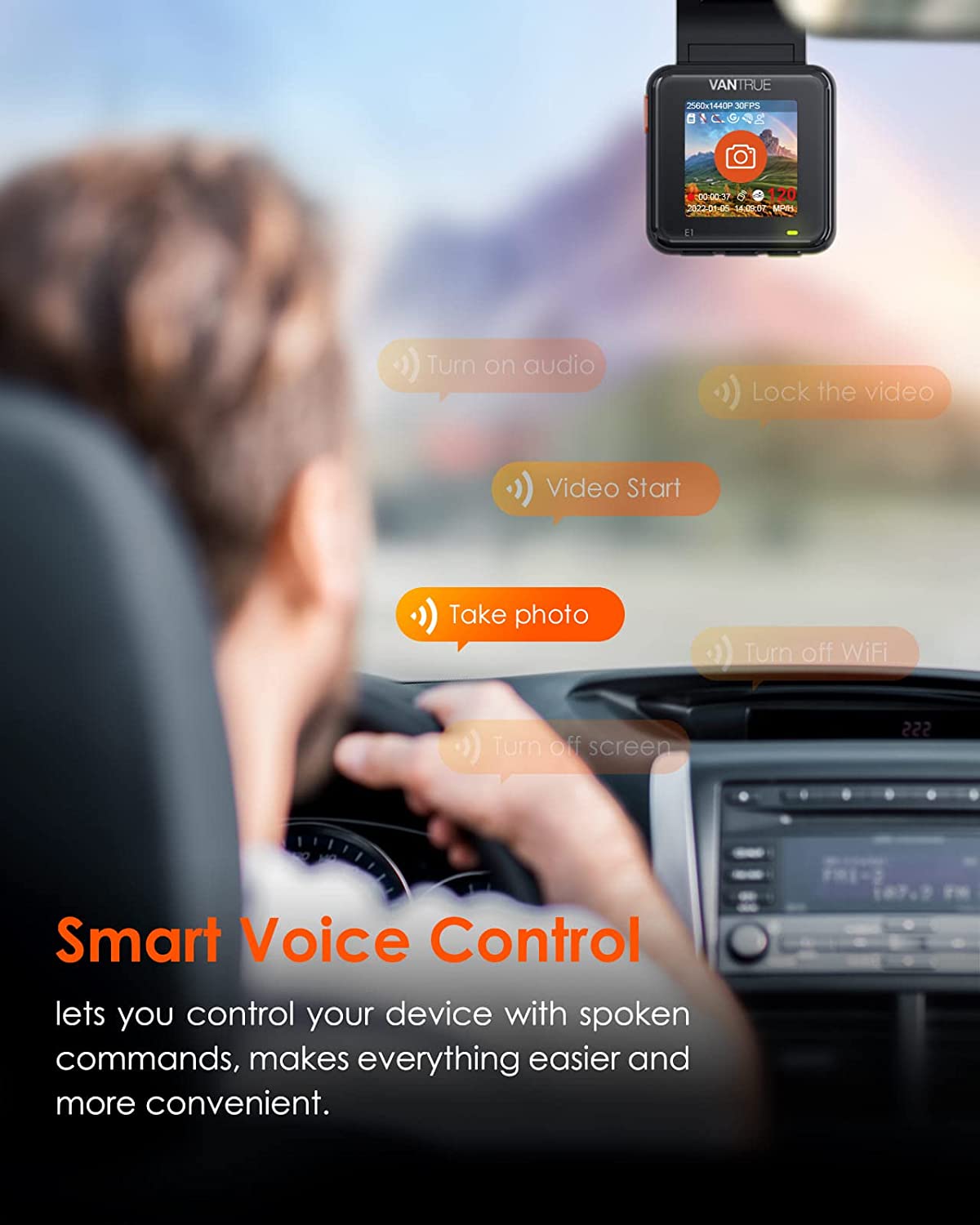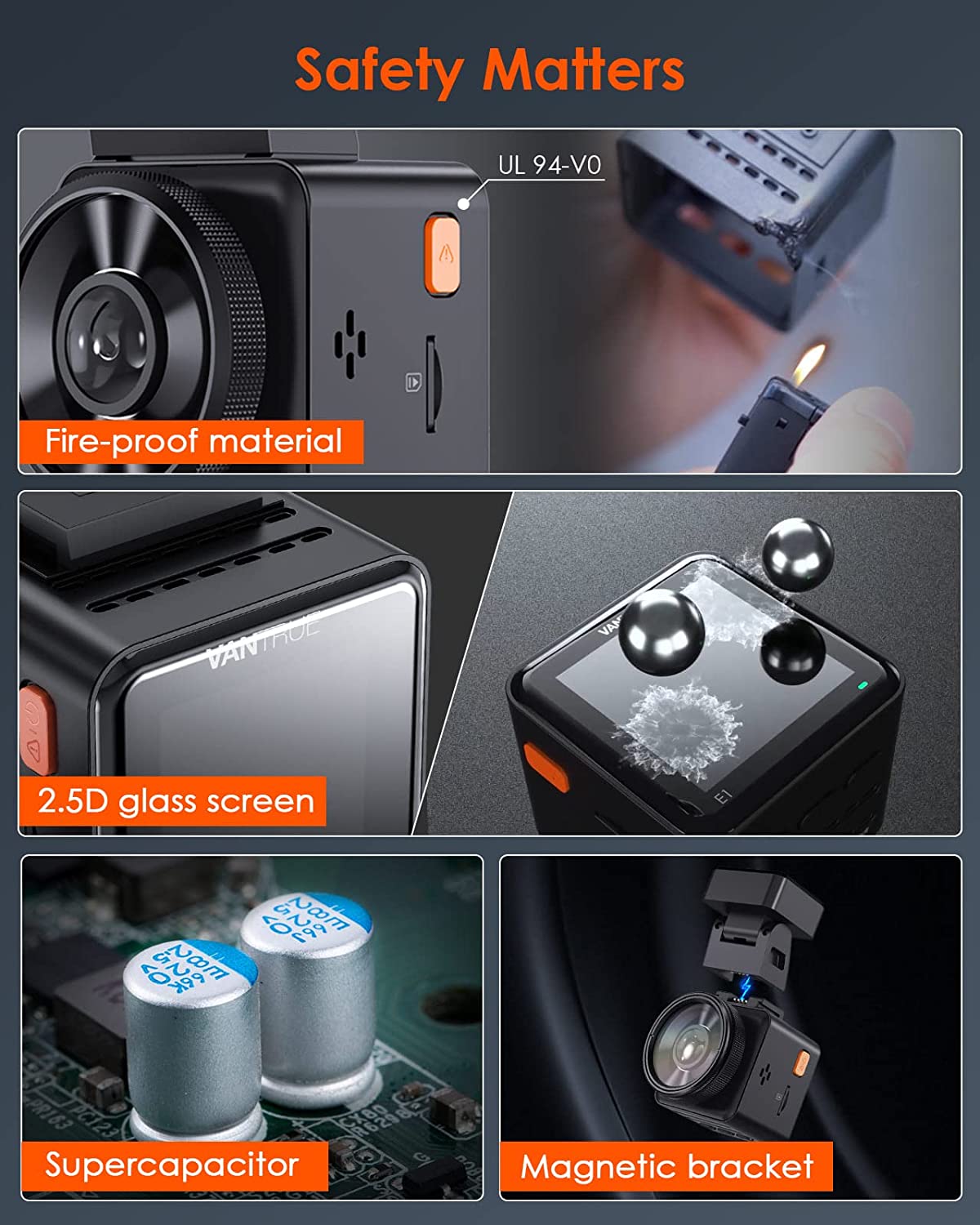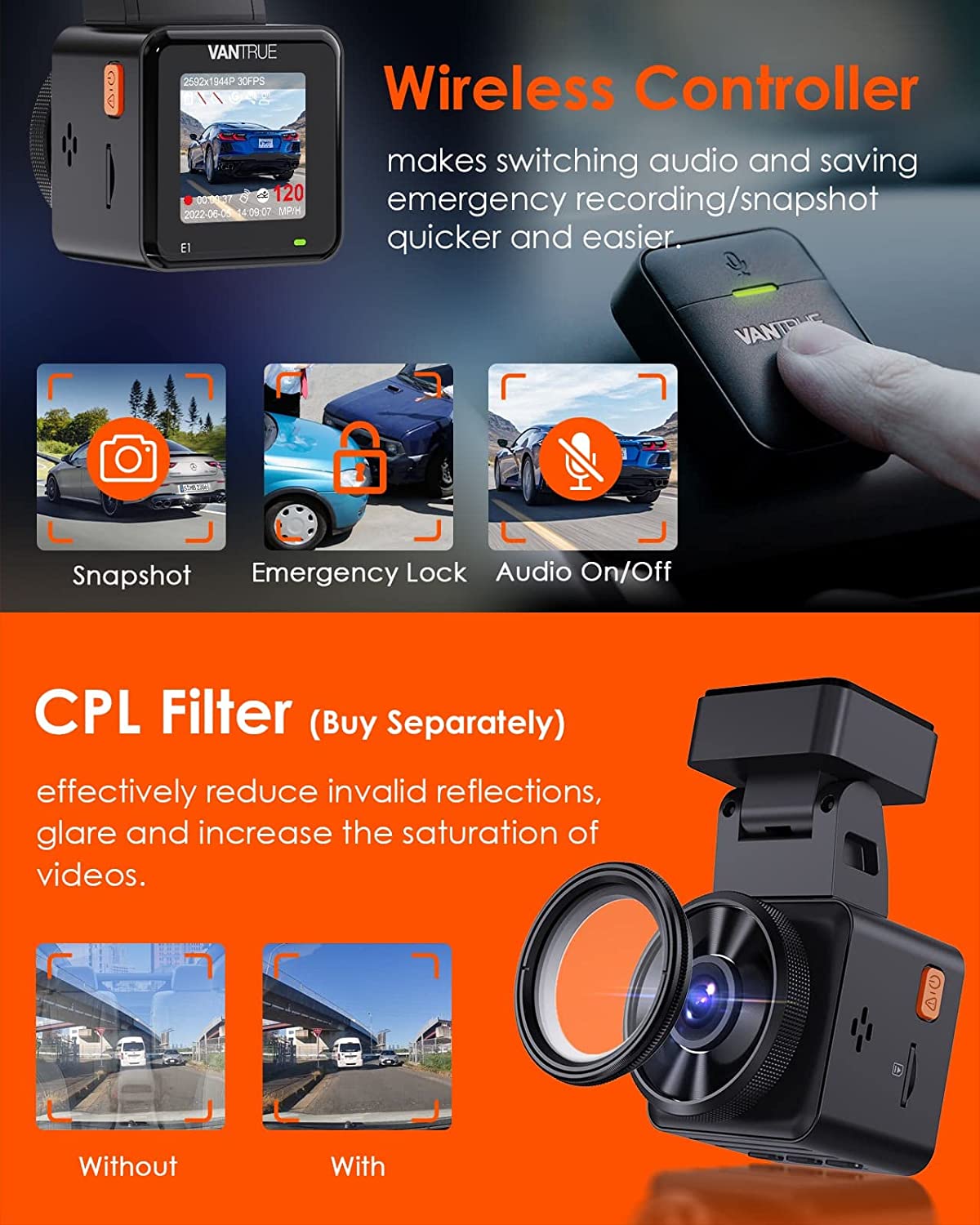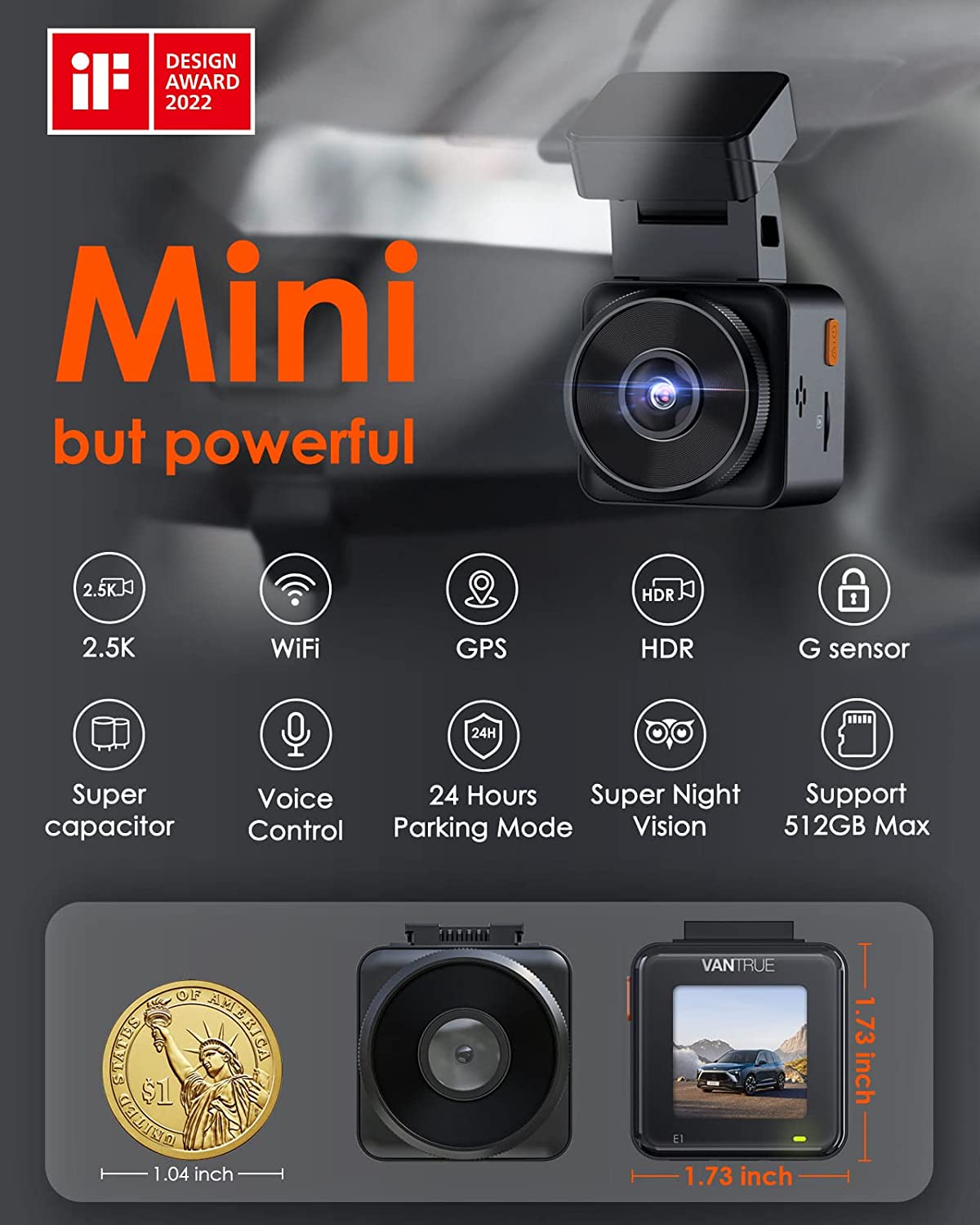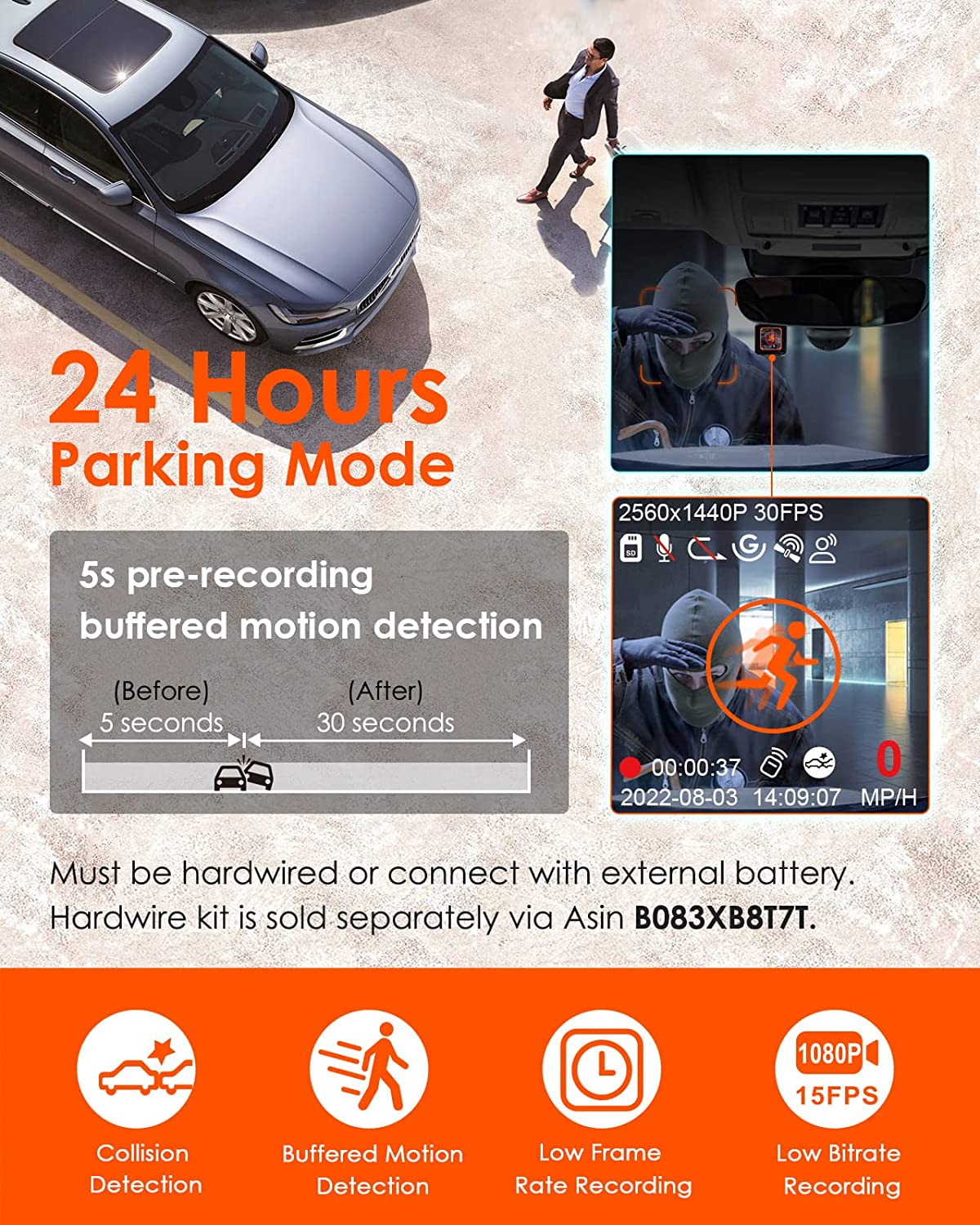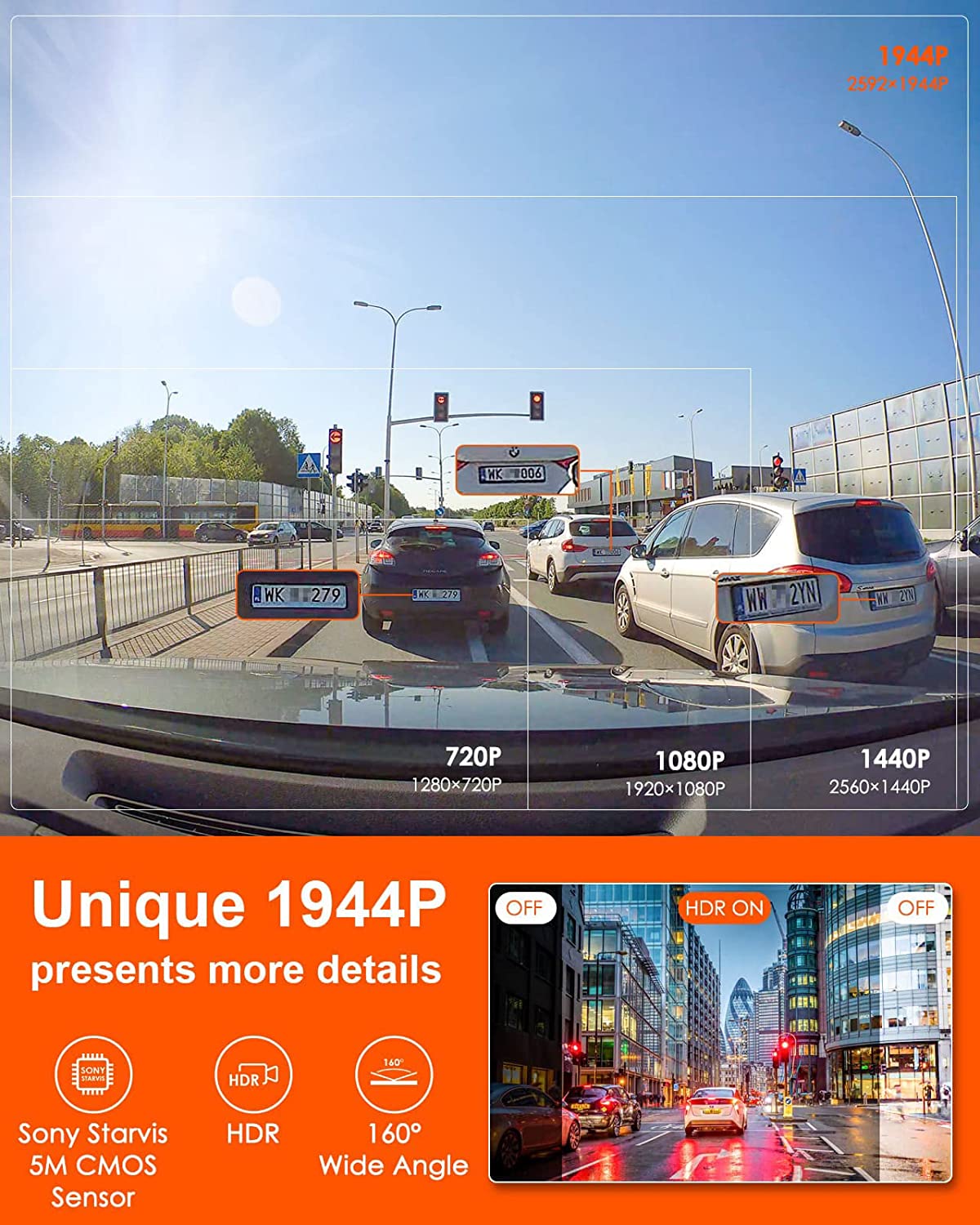 Vantrue E1 2.5K WiFi Mini Dash Cam w/GPS, Parking Mode, Supports 512GB (E1)
Sale price
$ 124.99
Regular price
$ 149.99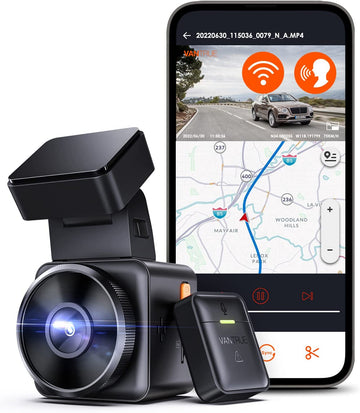 Vantrue E1 2.5K WiFi Mini Dash Cam w/GPS, Parking Mode, Supports 512GB (E1)
Sale price
$ 124.99
Regular price
$ 149.99
Product Description
Warranty
MicroSd card not included. It is important to purchase a good quality MicroSD card. Vantrue recommends their memory card and we also recommend the Sandisk Ultra A1 or Samsung Evo Select. Other Sandisk SD cards do not work well with dash cameras. It is also important to buy from a reputable source because there are lots of counterfeit SD cards for sale online. If you would like help picking one out just ask.
About this item
Dash Camera with Night Vision: Vantrue E1 mini dash camera is equipped with a top-quality sony CMOS sensor that's capable of capturing crisp 2592*1944P footage and enhancing it in tricky weather conditions. It utilizes HDR (High Dynamic Range) Technology and F1.8 wide aperture, which can increase exposure automatically in dark situations and ensures super night vision, able to read number plates or find spot minor things that could act as important evidence.

Built in 2.4G WiFi & Free APP: This high end car camera comes with APP for Android or iOS smartphones to get a live stream, download videos, track gps data, change settings, edit and share your footage simple. Videos can be shared to YouTube, Twitter, Facebook, or the social media platform of your choice with the tap of a finger, allowing you to share bits and pieces of any journey with all of your friends.

Dash Cam with GPS and Speed Tracking: Built in GPS allows the vehicle dashboard cam to record your speed in KMH or MPH, location, route and direction of travel, and the GPS data can be easily tracked via smartphone APP or PC, which could be used as extra evidence in an insurance case.

Hands Free Voice Control: Voice control function (only available in English, Japanese, Russian and Chinese) lets you control your dashboard camera with spoken commands. With your hands on wheel, you can speak commands to save video, take photo, start video, turn on/off audio, turn on /off WiFi, turn on/off screen. Everything is easier and more convenient.

24 Hours Parking Mode: This dashcam will auto switch to parking mode while your car is parked. Collision detection or buffered motion sensor can be triggered by impact or movement, low bitrate or low frame rate mode keeps recording continuously with low power consumption. If your vehicle is involved in a hit and run while parked, or someone attempts to steal your vehicle, this dash cam will provide around-the-clock protection for the ultimate peace of mind with 4 kinds of parking monitor.

Credible Car Accident Attorneys: G-sensor automatically sense impact/collisions and save the emergency videos to a separate event folder so that you can view afterward. And the wireless controller, which can be used to quickly control the car driving recorder to lock emergency videos, snapshot, turn recording on/off, providing double assurance for emergency recording savings.

18 Months Warranty
Product Description
What's in the Box
Vantrue E1 WiFi Dash Cam

GPS Adhesive Mount

11.5ft Type C Car Charger Cable

3.3ft Data Cable

Wireless Remote Control

Electrostatic stickers

Warning Stickers

Crowbar

User Manual
Recommend Vantrue microSD Card, Please buy it Separately.
Vantrue E1 is a small and smart dash cam which gets the basics right. It contains almost all the functions you want to get from a dash cam: 1944P resolution, smart voice control, free APP, wireless controller, GPS tracking, useful 24/7 parking surveillance, automatic emergency recording etc. If you'd like a peace of mind with a simple, high end dash cam at no fuss, this one is a solid option.
Chips: Novatek high-performance processor

Resolution: 2592x1944P 30FPS; 2560x1440P(HDR) 30FPS etc

Image Sensor: Sony CMOS Sensor

WiFi: Built-in 2.4G

Lens: 160° wide viewing angle; F/1. 8 wide aperture

Audio: Built-in microphone and speaker

Video File Format: MP4
Mini Dash Cam
Vantrue E1 dash cam is a tiny dash cam that puts a focus on simplicity. With a robust build and clever magnetic adhesive mount system, it can be mounted neatly behind your rear view mirror with zero distractions. Easy to install and use.
Auto LCD Off
The LCD screen will automatically turn off based on the time you selected or the voice command, and the camera will keep recording while the screen is off, thus you will have one less distraction on the road.
Super Capacitor Dash Cam
It is capacitor powered, which is more reliable than batteries and can withstand higher and lower temperatures, ensuring that your dash cam is working when you need it.
CPL Filter(Buy Separately)
40mm CPL filter(Please Buy Separately, Asin B0B2VMYQBL) can effectively reduce invalid reflections, glare, enhance contrast and boost saturation while retaining neutral color rendition in all your shots.
Warranty:
We are official, authorized dealers for all the products we sell. Warranties from the manufacturers are as follows. 
Blackvue:
Please refer to your product's manual for warranty information. As a general rule, BlackVue dashcams and add-on products (Power Magic Pro, Power Magic Battery Pack, etc.) bear a one-year warranty period. Memory cards are covered by a 6-month warranty, and consumables such as tapes, cable clips, etc. are not covered by a warranty. However, even within the warranty period, if the malfunction is due to user's negligence, repairs may be handled for a fee.
A receipt or any proof of purchase will be required to determine the product warranty period. You must retain your purchase receipt or other proofs of purchase to receive warranty service.
Blackvue support email - cs@pittasoft.com
Blackvue support phone number - 844-694-4469
Thinkware:
Thinkware Dash Cam North America warrants to the original purchaser for the following period from your purchasing date against deficiencies in material and workmanship under normal use. Should this unit fail to operate in a satisfactory manner within the warranty period, Thinkware will at its discretion, replace or repair the product. We may use functionally equivalent, similar (if model is discontinued or out of stock), reconditioned, refurbished, remanufactured, pre-owned or new products or parts.
Main Dash Cam unit in Box: 12 Months
All Accessories: 12 Months
MicroSD Card: 6 Months
​A camera unit's warranty is tracked via original purchase receipt.
 
If service is required please contact us by email at support@thinkware.com or phone at +1(844) 865-9273 (Monday – Friday from 8am – 5pm, and Saturday from 9am – 5pm PST).
​What this warranty does not cover:
This limited warranty does not cover:
If the device was not purchased from an authorized Thinkware retailer.

Device malfunction due to the normal wear and tear, misuse, lack of maintenance, accidents, modification, alteration or repairs by an unauthorized person or entity.

Products that are operated in combination with ancillary and/or peripheral equipment not furnished or otherwise certified by Thinkware for use with the product or any damage to the products or ancillary and/or peripheral equipment as a result of such uses.

Thinkware is not liable for any damages (properties, business, and/or indirect damages), loss or corruption of data for any reason, product damage or personal injuries that occur due to accidents or natural disasters.

Thinkware Dash Cam records and saves video of vehicle accidents. It does not, however, guarantee to record all accidents. Accidents with a light impact that is not enough to activate the impact detection sensor may not be recorded.
Vantrue:
Vantrue dashcams carry a 18 month manufacturers warranty. Vantrue accessories carry a 12 month manufacturers warranty. Warranty repairs/replacements are administered by FFB Tech. 
Vantrue offers email/chat support on their website. vantrue.net