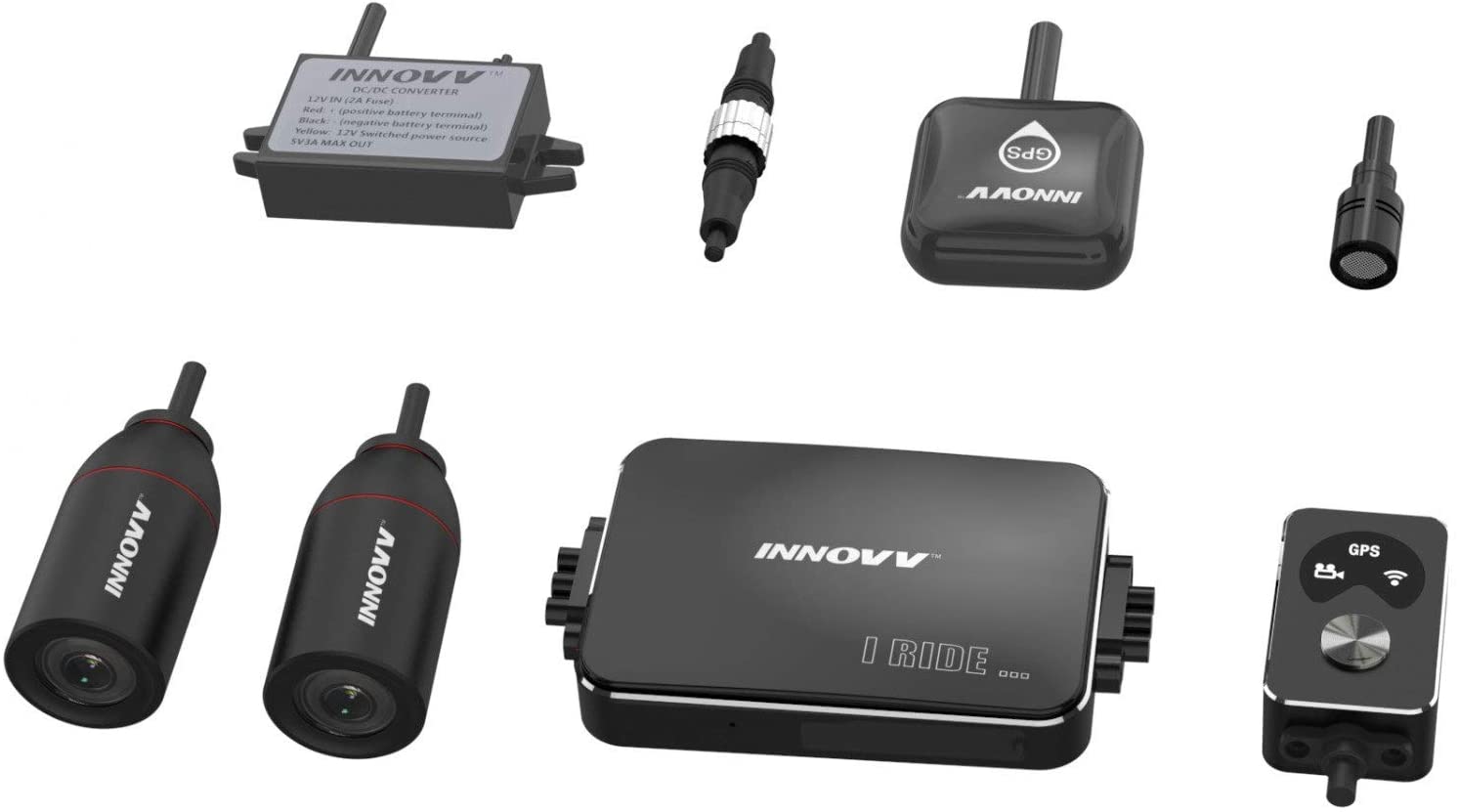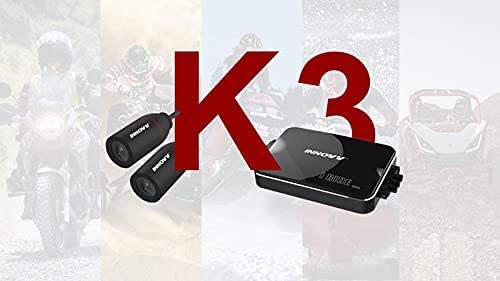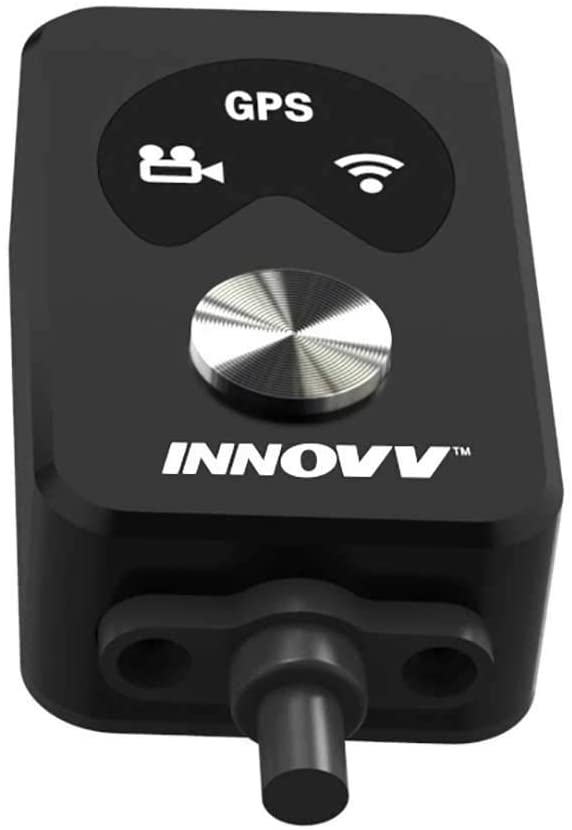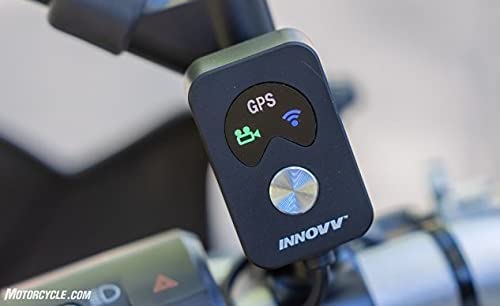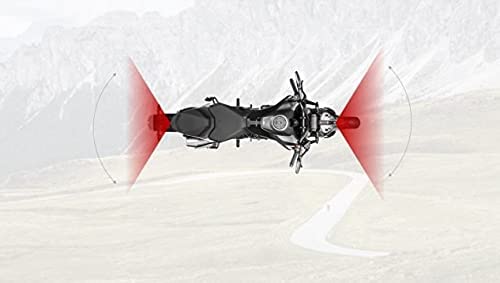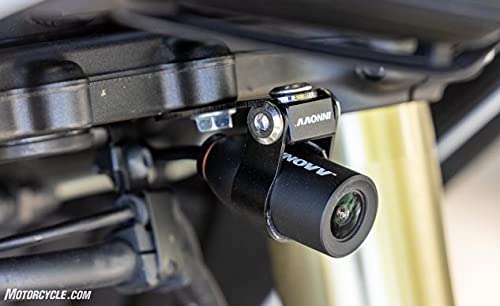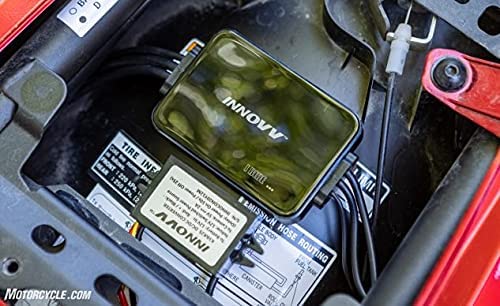 INNOVV K3 Dual Channel Motorcyle Motocam with WiFi, GPS and Parking Mode (32GB)
Sale price
$ 358.00
Regular price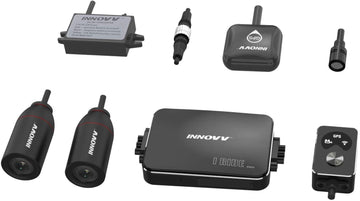 INNOVV K3 Dual Channel Motorcyle Motocam with WiFi, GPS and Parking Mode (32GB)
Sale price
$ 358.00
Regular price
Product Description
Warranty
WATER RESISTANT DESIGN: A durable and efficient system for toughing out the harsh elements.

SMART PARKING MODE: The K3's smart power supply module triggers parking mode automatically and monitors your motorcycle when you are away.

AT YOUR FINGERTIPS: Review live recordings & toggle device settings using the INNOVV App for your Apple or Android Smart Devices.

EXPLORE, TRACK, AND SHARE: GPS tagging comes standard. Speed and location-data are logged in each video file.

FULL HD DUAL-CAMERA SYSTEM: The SONY EXMOR R-CMOS sensor operates in wide dynamic range, and captures footage in FULL HD 1080P at 30fps.
Product description
The INNOVV K3 is a dual-channel Motorcycle 'Motocam' Camera System designed for all types of motorcycles, dirt bikes, quads, ATVs, and UTVs. Praised for its simplistic yet effective design, the K2 captures the big four performance expectations our motorsport customers demand: a durable, reliable, lightweight, compact device that won't hinder the riding performance.
The K3's has water-resistant housing and accessories. Guarded against water, dirt, sand, or foam. Adjusting your camera settings to accommodate the environment has never been easier with the INNOVV smart device app for Apple and Android. Even after your adventures, the ride continues with the option to watch the previously recorded footage, download and even share footage with friends via Facebook, Youtube, and more. 
INNOVV K2 Specifications:
Main Controller Device IP65 (dust & water resistant) CNC Aluminum
Both Camera Lenses are rated at IP68 (dust & water resistant) CNC Aluminum
Supports up to 128GB microSD card
Lens : 6G glass lens, F/ON=2.0 f=3.6mm Diagonal 145°/ horizontal 120° / vertical angle 100° (front and rear)
Full HD 1080p 30fps; 720p 60fps; 720p 30fps
Dimensions: 3.5 x 2.375 x 0.5625 inch (88.9 x 60.325 x 88.9 mm)
Lens Size: 25.5 x 54mm (1.00 x 2.12 inch)
Package Inclusions:
1 x DVR
2 x Lens with video cables (1.5 & 3.0 metre) (0.06 & 0.12 inch)
1 x Bracket pack for 2 cameras (CNC Aluminum Mounts)
1 x Bracket pack for DVR
1 x GPS Logger antenna
1 x 32GB MicroSD Memory Card
1 x User Manual
1 Year Guarantee with full after sales support
Warranty:
We are official, authorized dealers for all the products we sell. Warranties from the manufacturers are as follows. 
Blackvue:
Please refer to your product's manual for warranty information. As a general rule, BlackVue dashcams and add-on products (Power Magic Pro, Power Magic Battery Pack, etc.) bear a one-year warranty period. Memory cards are covered by a 6-month warranty, and consumables such as tapes, cable clips, etc. are not covered by a warranty. However, even within the warranty period, if the malfunction is due to user's negligence, repairs may be handled for a fee.
A receipt or any proof of purchase will be required to determine the product warranty period. You must retain your purchase receipt or other proofs of purchase to receive warranty service.
Blackvue support email - cs@pittasoft.com
Blackvue support phone number - 844-694-4469
Thinkware:
Thinkware Dash Cam North America warrants to the original purchaser for the following period from your purchasing date against deficiencies in material and workmanship under normal use. Should this unit fail to operate in a satisfactory manner within the warranty period, Thinkware will at its discretion, replace or repair the product. We may use functionally equivalent, similar (if model is discontinued or out of stock), reconditioned, refurbished, remanufactured, pre-owned or new products or parts.
Main Dash Cam unit in Box: 12 Months
All Accessories: 12 Months
MicroSD Card: 6 Months
​A camera unit's warranty is tracked via original purchase receipt.
 
If service is required please contact us by email at support@thinkware.com or phone at +1(844) 865-9273 (Monday – Friday from 8am – 5pm, and Saturday from 9am – 5pm PST).
​What this warranty does not cover:
This limited warranty does not cover:
If the device was not purchased from an authorized Thinkware retailer.

Device malfunction due to the normal wear and tear, misuse, lack of maintenance, accidents, modification, alteration or repairs by an unauthorized person or entity.

Products that are operated in combination with ancillary and/or peripheral equipment not furnished or otherwise certified by Thinkware for use with the product or any damage to the products or ancillary and/or peripheral equipment as a result of such uses.

Thinkware is not liable for any damages (properties, business, and/or indirect damages), loss or corruption of data for any reason, product damage or personal injuries that occur due to accidents or natural disasters.

Thinkware Dash Cam records and saves video of vehicle accidents. It does not, however, guarantee to record all accidents. Accidents with a light impact that is not enough to activate the impact detection sensor may not be recorded.
Vantrue:
Vantrue dashcams carry a 18 month manufacturers warranty. Vantrue accessories carry a 12 month manufacturers warranty. Warranty repairs/replacements are administered by FFB Tech. 
Vantrue offers email/chat support on their website. vantrue.net